Sprinkler System Spring Start-Up | Sprinkler System Installs | Sprinkler Monitoring & Analysis | Sprinkler System Winterizations
Whether it's your lawn, trees, shrubs, ornamental plants, or seasonal planters, hanging baskets, a well-run sprinkler system is key component to keeping your landscape healthy and thriving.
Sprinkler System Spring Start-Up
Get the watering season off to a good start by having us start-up and thoroughly inspect your sprinkler system. Starting up a sprinkler system can be fairly complex and you'll want to take care so that components aren't damaged when reactivating the sprinkler system.
Our sprinkler system technicians will turn on your water, re-install any back-flow prevention device you may have, test for leaks and run the system making sure that the controller, valves and sprinkler heads are all operating correctly. We can even assist you in programming your controller.
If we find anything wrong, we'll let you know and be available to repair the problems once you've authorized us to do so.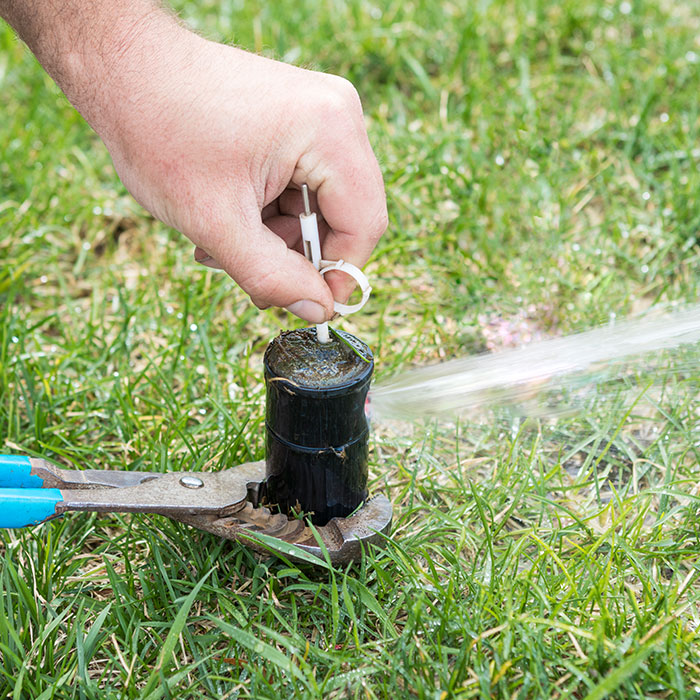 Sprinkler System Installs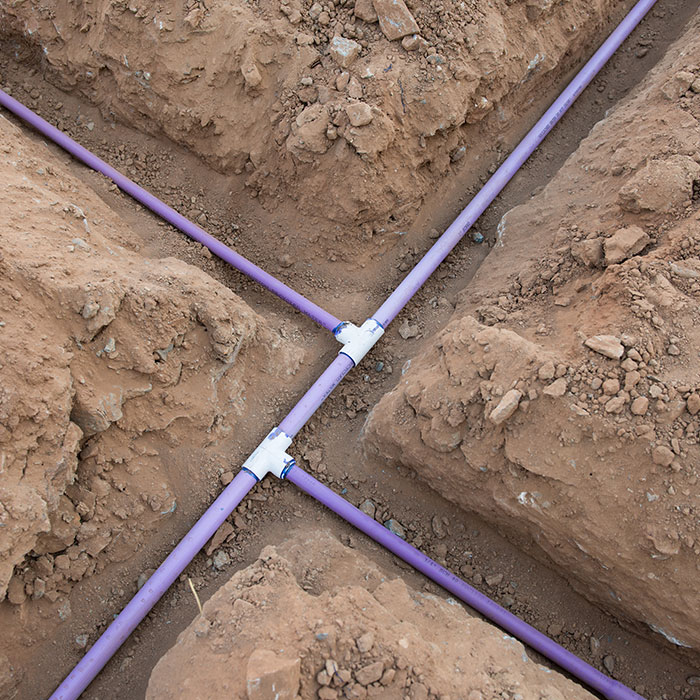 Water is an important and expensive commodity and we want to help you get the most out of every drop. A quality sprinkler system is an investment and provides many benefits:
environmentally friendly due to more efficient water use
saves money by lowering your water bills
increases the value of your home
keeps your lawn healthy, vibrant, and beautiful
prevents uneven watering
convenience, saves you the time and trouble of watering by hand
reduces weeds and helps prevent plant diseases
promotes healthy plant growth
provides the flexibility and convenience to water at the ideal time of day
It gives you the ability to water when you're not home.
Let our experienced irrigation crew meet with you about designing and installing a sprinkler system that provides the ease and convenience of automation while efficiently watering your lawn and ornamental trees and shrubs.
Sprinkler Monitoring & Analysis
Even the best sprinkler system needs a tune-up once in a while. With our sprinkler system maintenance and analysis, we can ensure that your sprinkler system is operating at its best, with minimal water waste.
One of our irrigation technicians will evaluate your entire system, testing all the components from controller to valves and sprinkler heads, making sure they're all working properly. Should we find anything wrong we'll let you know. If you give us authorization, we'll make the necessary repairs.
Once your sprinkler system is up and running it's easy to lose sight of how well it's doing…..literally. Most of us program our systems to run early in the morning. That's great, it gives the water a chance to soak in before the sun rises. But if you don't visually inspect your sprinkler system while it's operating occasionally, it could be a while before you notice a malfunctioning clock, stuck valve or broken sprinkler(s). What you'll eventually see is brown lawn and stressed plants, or worse. By the time corrective action is taken, it could cost you some plants or at the least a long time for them to heal.
That's why we recommend and offer a customized, predetermined schedule of sprinkler system checks. We'll start with the controller, making sure the date and time are set correctly. We can discuss and advise you about precise start times and how long each zone should run, but you know your landscape and schedule best, so that should be your decision. Then, using the controller, we'll run every zone to make sure the valves open and close on demand and that all the sprinklers are operating as they should, putting water where it's supposed to go and not where it shouldn't. If we see anything out of sorts, we'll discuss it with you and repair or replace with you permission.
Let us be your eyes to ensure that you get the most out of your sprinkler system so every drop counts.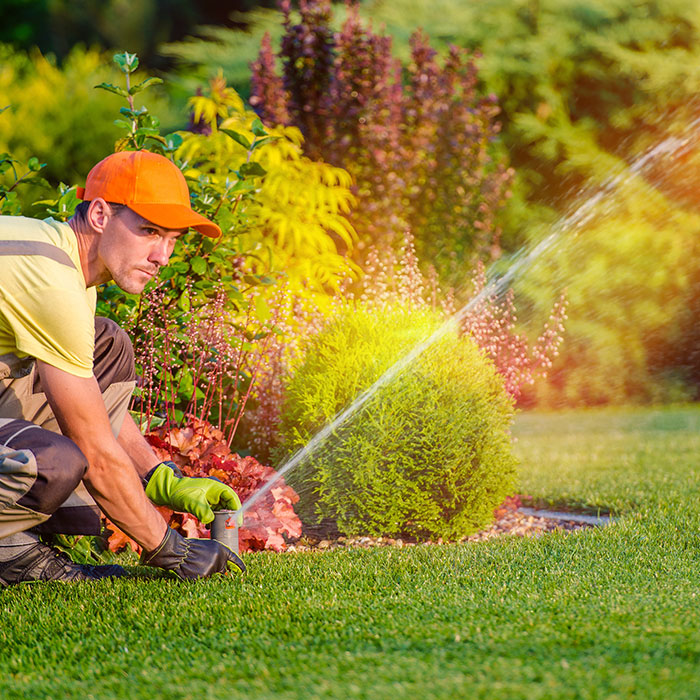 Sprinkler System Winterizations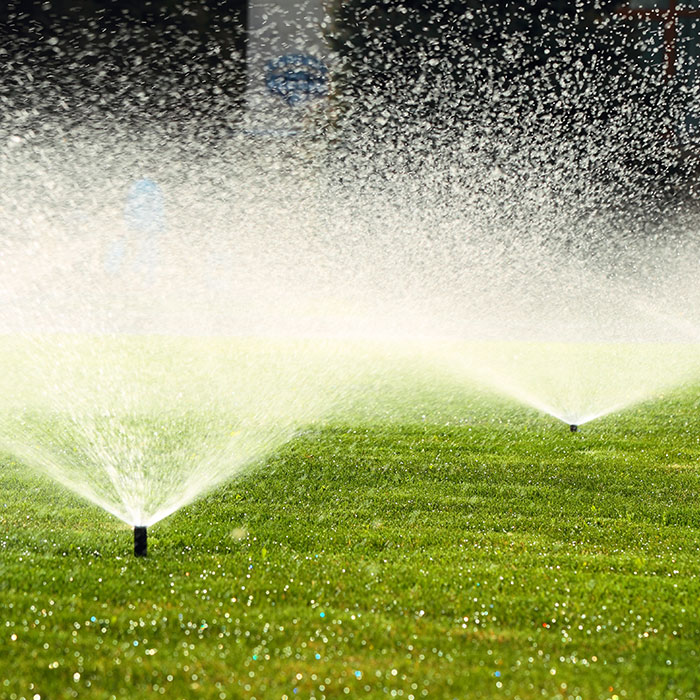 Once the watering season is over, it's critical that your sprinkler system is properly winterized to help prevent any freeze damage over the winter. It only takes a small amount of water left inside your sprinkler lines to freeze and cause a costly repair. We have the equipment and experience to remove all the water from your sprinkler lines. We will blow out your lines using the correct amount of pressure to ensure your system to winterized properly.
The window of time within which to winterize a sprinkler system is short, so it's important to get you on our list as soon as possible. We'll do our absolute best to take care of you and protect your system.
Contact us today to schedule a sprinkler winterization.