Tree & Shrub Pest Control | Tree & Shrub Fertilizing | Deep-Root Fertilizing | Pruning | Plant Removal & Planting | Tree Stump Grinding
Tree & Shrub Pest Control
For all the care and attention, you give your landscape's trees and shrubs, it's upsetting to suddenly find they've become hosts to chewing, sucking, boring and otherwise damaging insects. Green Baron can help prevent that from happening.
We've put together tree and shrub pest control and prevention programs that give your plants a fighting chance against the seasonal onslaught of aphids, thrips, mites and many other damaging insects. We'll also come on site and help to identify existing problems, whether insect damage or disease, and prescribe treatment if necessary and treatable.
SILVER PROGRAM: Our "Silver" program includes a dormant oil/fungicide application early in the season. This treatment helps provide disease prevention and also smothers dormant adults and early season eggs. The following three insect control cover sprays, applied at six-to-eight-week intervals throughout the season, control active seasonal pests.
GOLD PROGRAM: With the "Gold" program we also include a foliar fertilizer application, usually applied between late spring and early summer. Applied when your plants are well out of dormancy and actively growing, the foliar fertilizer promotes new growth and improves the health and vigor of your landscape plants.
PLATINUM PROGRAM: The "Platinum" program includes all the above plus a fall application that helps control over-wintering adults and smothering eggs laid later in the season.
In some cases, especially for certain types of large deciduous trees, we may recommend a root-zone or plant injection, for more effective, season-long pest control.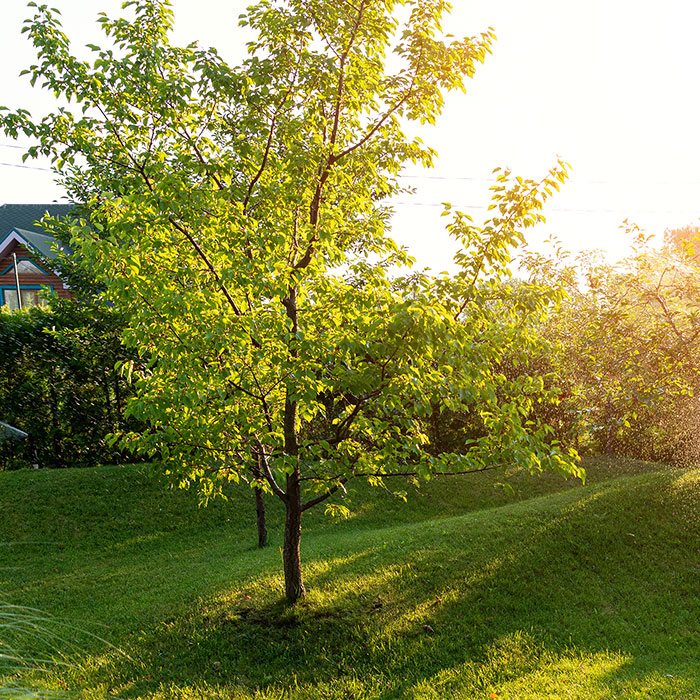 Tree & Shrub Fertilizing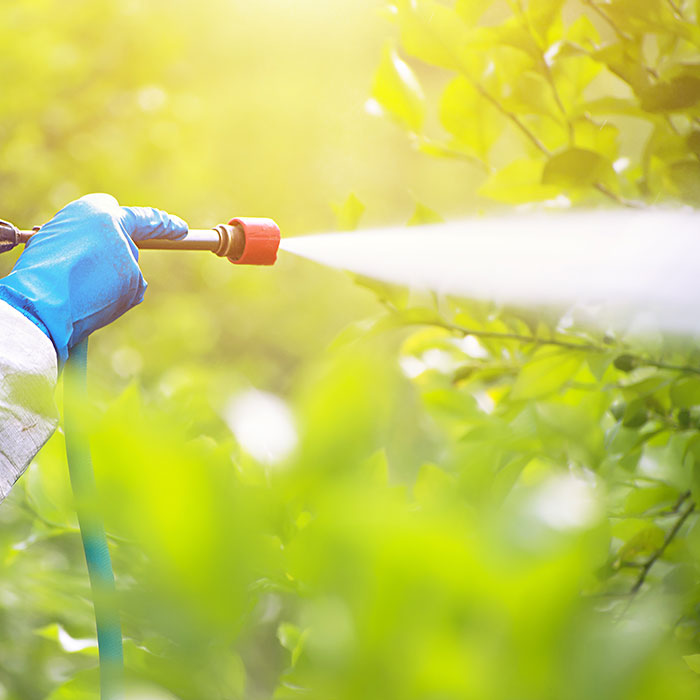 When it comes to fertilizing, trees & shrubs often get forgotten or neglected. Many people simply are not sure how to fertilize them – with what product and when. We'll take the guess work out of tree & shrub fertilizing for you. We can survey your landscape, make recommendations and our skilled applicators will use the right kinds of fertilizer at the appropriate time to help you get the most out of your trees, shrubs and landscape ornamentals.
Deep-Root Fertilizing
Around mid-to- late fall we strongly recommend deep root feeding for your trees and shrubs. A deep root fertilizing involves injecting the fertilizer and other nutrients straight into the soil where the roots can pick it up and carry it throughout the plant as it emerges from dormancy the following year. This method replenishes your plants "food bank" and enables the plants to begin the new season stronger, healthier and better able to take on next summer's heat, wind and pests. We'd be happy to discuss this with you and provide a free estimate for this.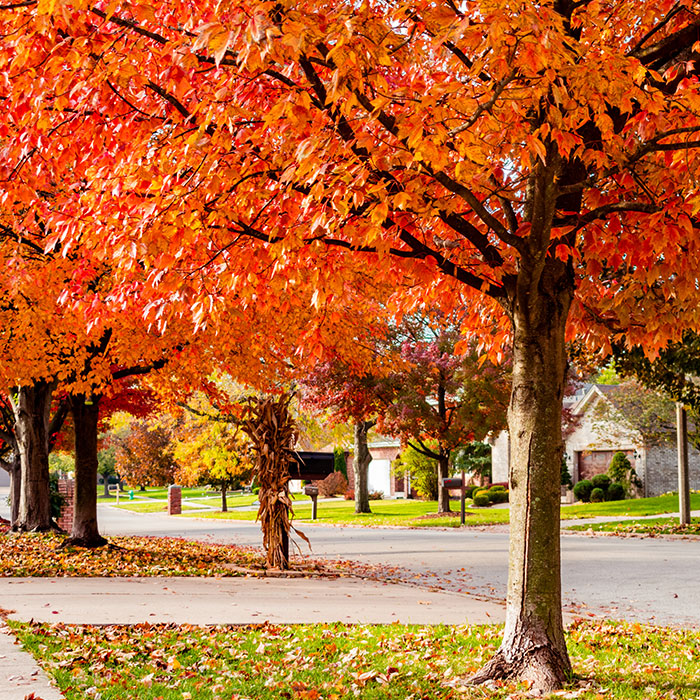 Pruning and Trimming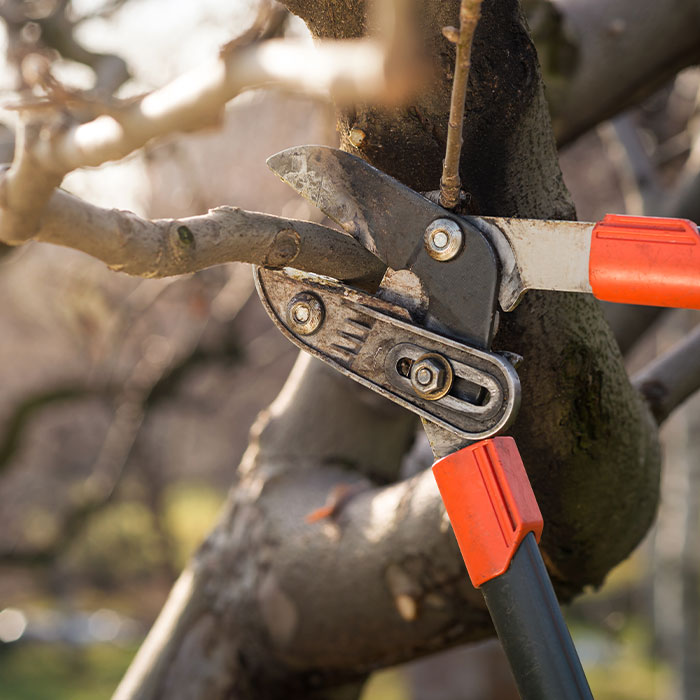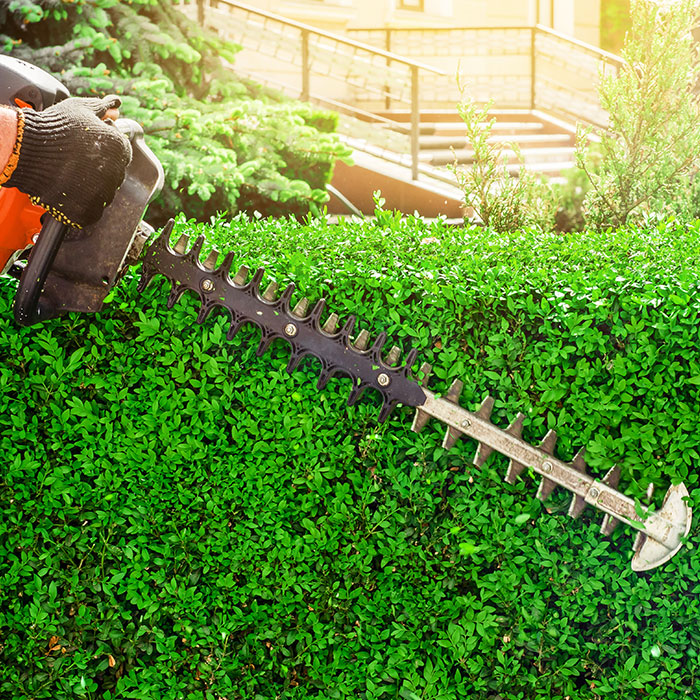 Before pruning your trees and shrubs, you need to know the "what" and the "why" to help you determine the when.
Generally, light pruning, like the removal of dead, broken branches, crosses, rubs, misdirected branches and some shaping can be done most any time. When it comes to flowering trees and shrubs, pruning can affect the bloom so the timing is important.
Spring and fall are good times for trimming evergreens like arborvitae, junipers, yews, box-woods, and the like. It's easier to thoroughly prune, clean up and shape many deciduous trees like birch, maple, sycamore, oaks and others in the late fall and early spring because their leaves are off and skeletal structures exposed. Some of those species may "bleed" at their cuts, but that's natural, not harmful and will stop.
Green Baron's experienced pruning crew knows the right time to prune your trees, shrubs and other plants. Just as importantly, we know what not to do to your plants. Our crews are experienced and before we do anything we'll meet with you, find out what you want and discuss how to best achieve a healthy, well-pruned landscape. We will thoroughly clean up afterward, and haul off and dispose of pruning debris.
Contact us with your pruning concerns. We can help, and do it right.
Plant Removal & Planting
Sometimes there's no other choice. Plants die, they get too big, encroach on neighboring plants or buildings, they're in the way of a landscape design change, have been damaged beyond their ability to survive, or they were the wrong plant for the location to begin with. Whatever the reason, sometimes we just want them to go.
Whether it's a tree, shrub, or other ornamental plant, we have the experience and equipment to do most removals safely. If not, we'll tell you. There are some circumstances we'll avoid (e.g., extremely large trees in confined spaces with structures underneath). We will clean up the job site and haul off and dispose of the debris.
Should you decide that you want new stock planted, we know how to do that too, and we work with local nurseries to ensure you receive quality plants from home town businesses.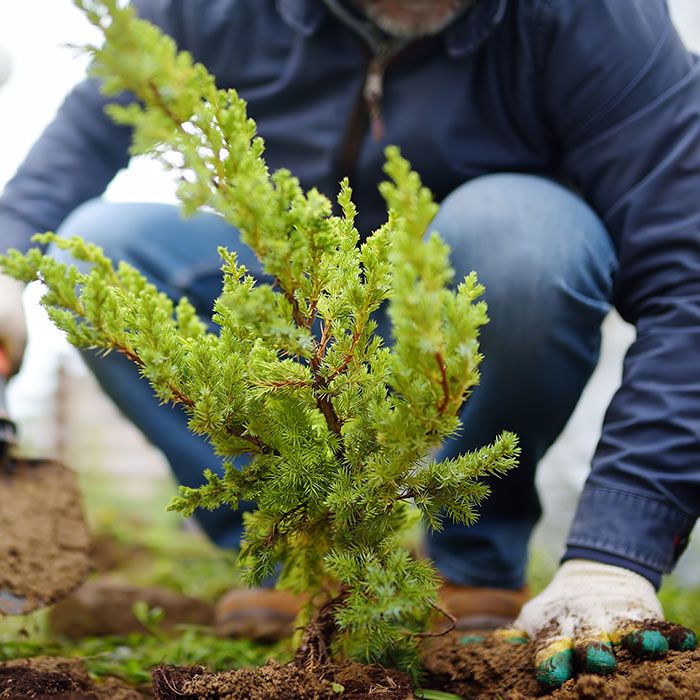 Tree Stump Grinding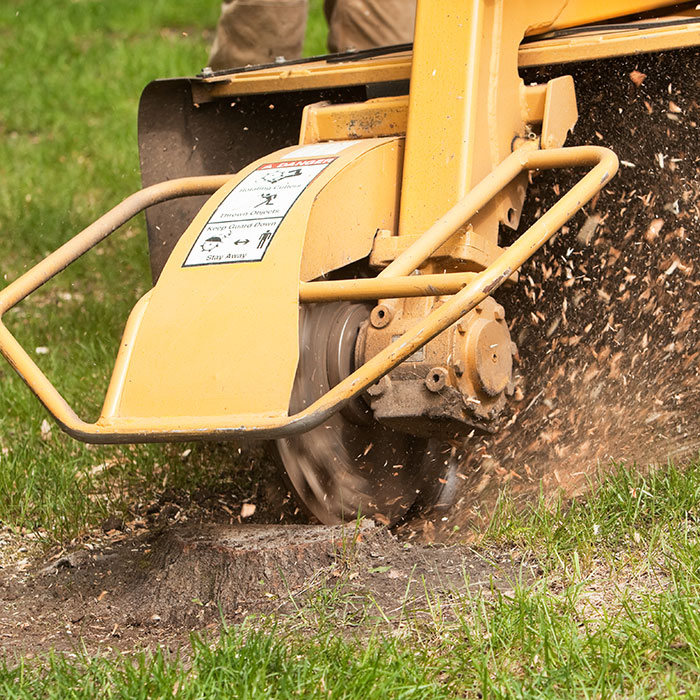 Sometimes you don't want the stump there once the tree is gone. Digging up and removing a tree stump can be invasive and often upsetting or destructive to surrounding landscape, hardscape surfaces, fencing, underground utilities or even structures. We can usually grind stumps down. Depending on the circumstances you may never know the stump was there.
We welcome the opportunity to meet with you, assess your landscape needs, and provide you with a plan and estimate to meet your needs.